Sentinel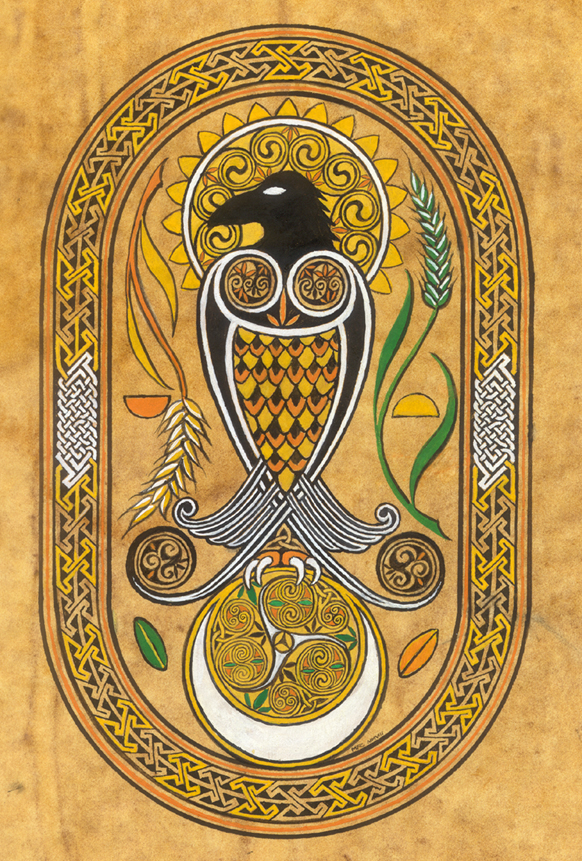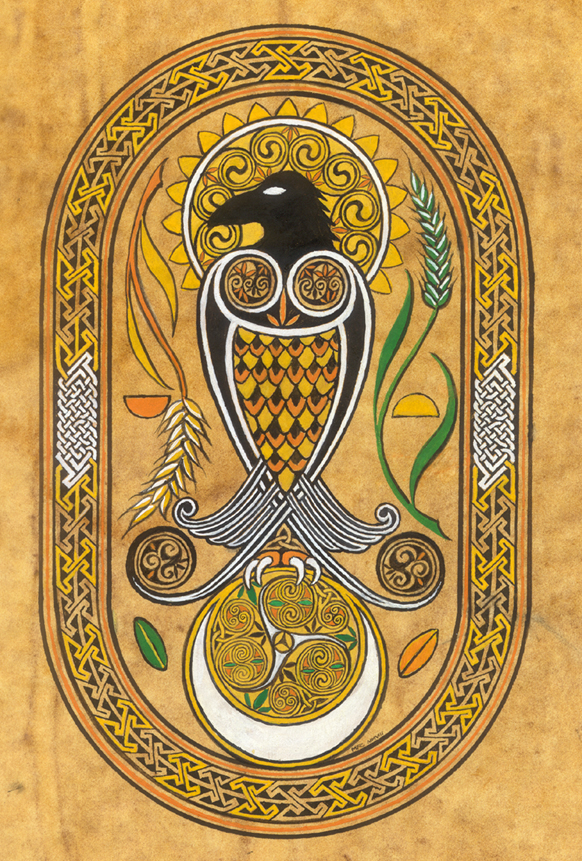 Sentinel
SENTINEL
7″ x 9" image size
Giclee, Limited Edition of 300
Copyright 2008 Michael Carroll

*Please click on image for full view
One of the most intelligent of all creatures, in many religious traditions the raven is a messenger or intermediary between the worlds of the living and the dead. In Irish mythology it was a symbol of the Badhbh (crow in Old Irish), the powerful goddess of war who often took the form of a raven over the battlefield. Carrion feeders, ravens and crows represented death and the underworld. But as frequent visitors to wheat and cornfields, they were also associated with the harvest and therefore a symbol of life.
Michael Carroll's SENTINEL depicts the guardian of the gates in heraldic style, surrounded by solunar and harvest symbols. The border takes the shape of an Egyptian cartouche and is filled with a double-bay key-pattern, interspersed with Celtic knotwork. The key-pattern is one of the most ancient of all motifs, dating to Neolithic times.

SENTINEL was executed in gouache paint on treated parchment paper, using hand-cut quill pens and extremely fine detail brushes. Available as a fine art giclee print released in a limited edition of 300, the artwork has been professionally converted into a digital image to exactly match the original vellum page. Each print is inspected and then hand numbered and signed by the artist. They are accompanied by a description and a signed certificate of authenticity. The giclees are printed on heavyweight 100% cotton archival paper using highly lightfast pigmented inks rated to last 80 to 100 years.
Limited Edition Giclee of 300
Numbered and signed by the artist